Downtown Fort Wayne's Premier Gift Shop
The Conservatory Shop offers a boutique-style atmosphere filled with houseplants, home & garden essentials, unique toys & books, trendy apparel & fashion accessories, and seasonal merchandise perfect for souvenir-taking and gift-giving. Our seasonal Sales Garden offers a variety of outdoor planting material including herbs, annuals, hanging baskets, and select perennials. Conservatory admission in not required.
Holiday Hours from November 25 until Dec. 23:
Tuesday-Saturday: 10am – 5pm
Thursday and Friday: Open Late Until 8pm
Sunday: Noon-4pm
Hours: Tuesday-Saturday: 10am – 5pm
Thursday: Open Late Until 8pm
Sunday: Noon – 4pm
Closed on Mondays, Christmas Eve, Christmas Day and New Year's Day
Phone: (260) 427-6440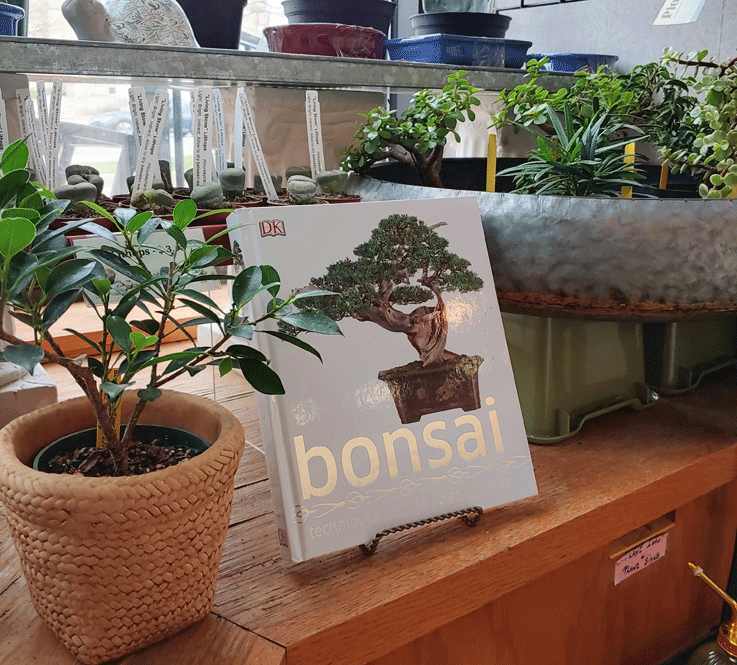 Bonsai ~ The Art and Science of Illusion
Bonsai (A tree (bon) in a tray/pot (sai))pronounced bonsai (bone-sigh), is the technique of creating an illusion; using cultivation practices like pruning, wiring, root reduction, defoliation (removing all of the leaves), potting and perhaps grafting. The illusion being attempted is that of a large, natural looking tree that has been captured and planted in a small container. It can be grown from seeds, plant cuttings, purchased in a nursery pot, or collected from the yard, hillside or field.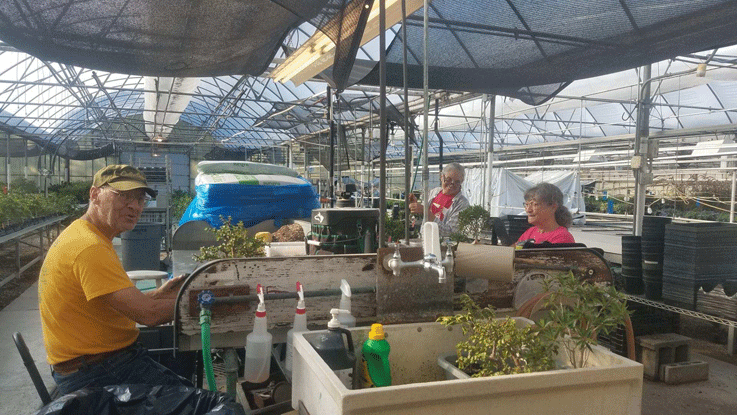 Pictured above: members of the Bonsai Club at Lawton Greenhouse
Bonsai is both a science (horticulture) and an art (sculpting). Perhaps that is why it appeals to so many people. Whether they become interested because of the mystique of a tree, or they want to challenge themselves with a new form of growing things, the bonsai tree tends to draw people in.