Become Part of the Conservatory Team -
Volunteer with Us!
Volunteering at the Foellinger-Freimann Botanical Conservatory offers a variety of opportunities in guest services, garden maintenance, educational programming, plant production, and operational support for the Botanical Conservatory and Lawton Park Greenhouse. Volunteer scheduling is flexible and includes weekday, evening, and weekend shifts. Both individual and group volunteerism is welcome from scout troops, corporate groups, and other service organizations.
Volunteers provide support in the following areas:
Customer Service & Sales – Front Desk Receptionist, Gift Shop Cashier
Education & Exhibits – Holiday Decorator, Butterfly Attendant
Public Events – Craft & Games Leader, Wrist-Bander, Setup/Teardown
Horticulture – Plant Groomer, Greenhouse Helper, SWAT Garden Team
Program Requirements
Individuals who are part of our volunteer program represent not only the Botanical Conservatory, but also the Fort Wayne Parks and Recreation Department and the City of Fort Wayne.
Associated volunteer requirements:

Complete application and orientation process including all necessary paperwork;
Offer essential skills and participate in training to fulfill assigned service roles;
Maintain acceptable standards of work safety, dress, and personal hygiene;
Record service hours and effectively communicate with program staff;
Be at least 10 years of age with appropriate supervision.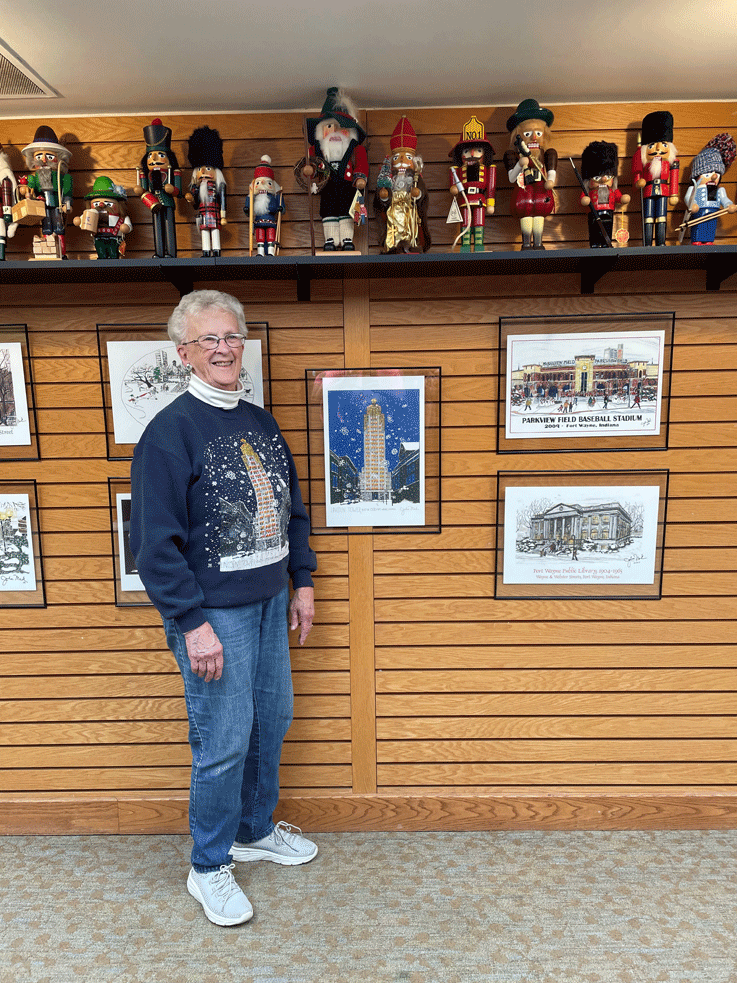 Thank you Susie for your 15 + years of volunteering at the Botanical Conservatory!


Apply to Volunteer
Please complete a Volunteer Application. Based on current need, an interview is conducted to asses availability and fit among various service opportunities. Final steps of the onboarding process include receiving a handbook, badge, and exclusive access to a monthly E-Newsletter. As Conservatory volunteers give back to the community, they also receive additional benefits not limited to free garden admission, annual recognition, and discounts on pre-registered programs and items in the Conservatory Shop.
For questions and more information, contact Amanda Amstutz, Supervisor of Public Programs and Volunteer Development at (260) 427-6443 or This email address is being protected from spambots. You need JavaScript enabled to view it..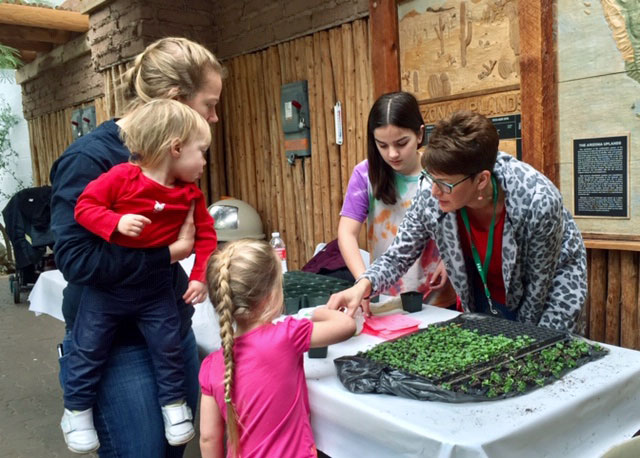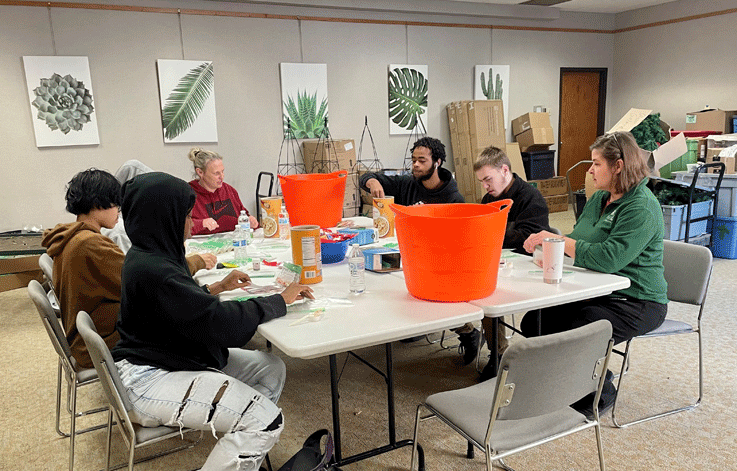 Thanks to the Career Academy Students for assisting us with the holiday decorations.