Immerse yourself in a landscape painted with colorful flowers. Our Showcase Garden changes four times a year to celebrate the changing seasons. Visit often to see winter flowers, bulbs and spring flowers, summer bloomers, mums and fall flowers, and poinsettias.
CURRENT EXHIBIT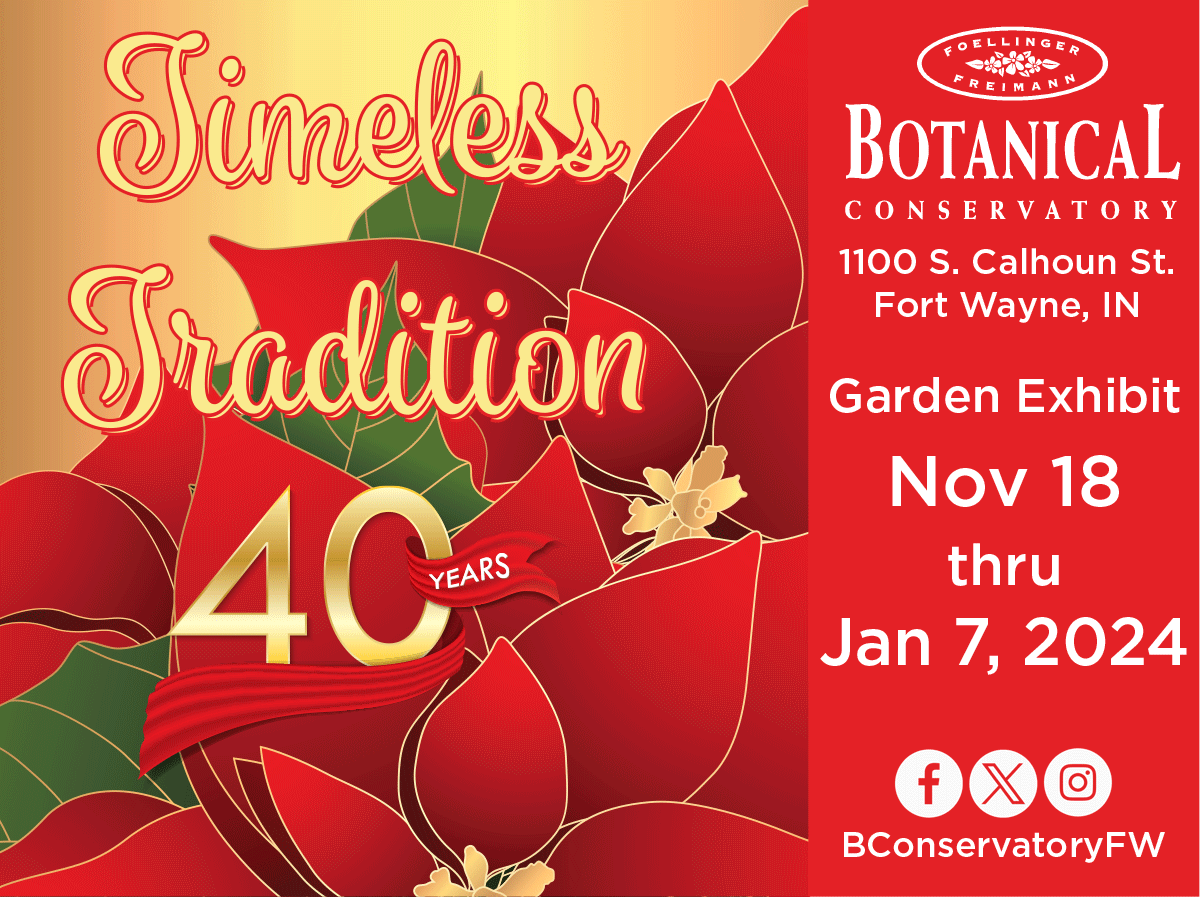 TIMELESS TRADITION: November 18, 2023 – January 7, 2024
Holidays at the Botanical Conservatory have delighted the community as a family favorite over the last 40 years. Its gardens in light and scenes of merriment contribute to a warm holiday spirit in the heart of downtown Fort Wayne. Fresh cut evergreens, a lush poinsettia tree and deep ruby undertones are the backdrop to this year's memories. Join us in celebrating an oasis of growth and tradition.
A special thanks to the English Bonter Mitchell Foundation, M.E. Raker Foundation, Waterfield Foundation, Wilson Foundation, PBS Fort Wayne, Majic 95.1, and

for sponsoring the Holiday Showcase Exhibit!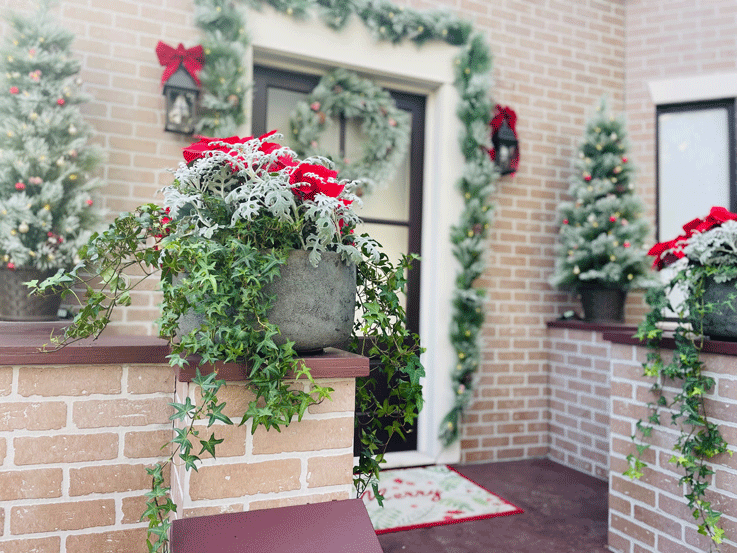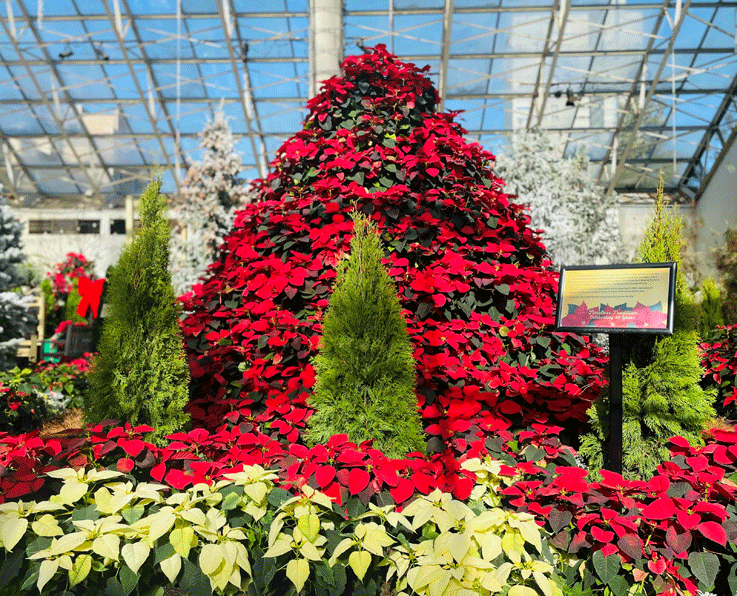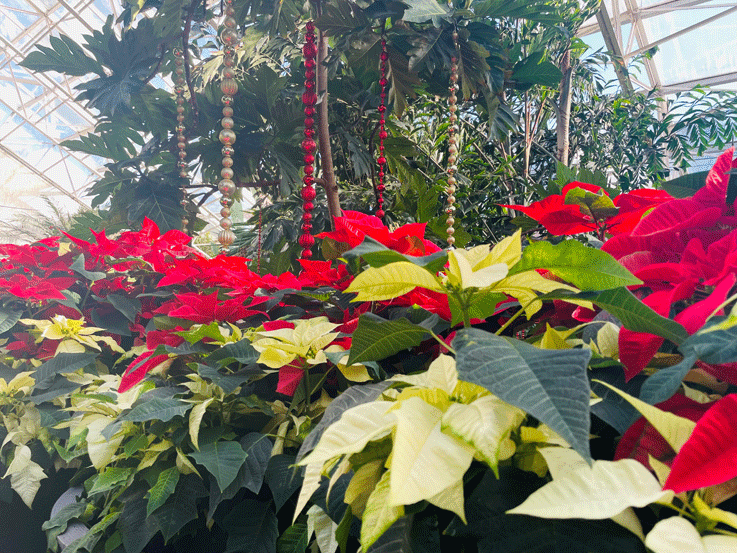 UPCOMING EXHIBITS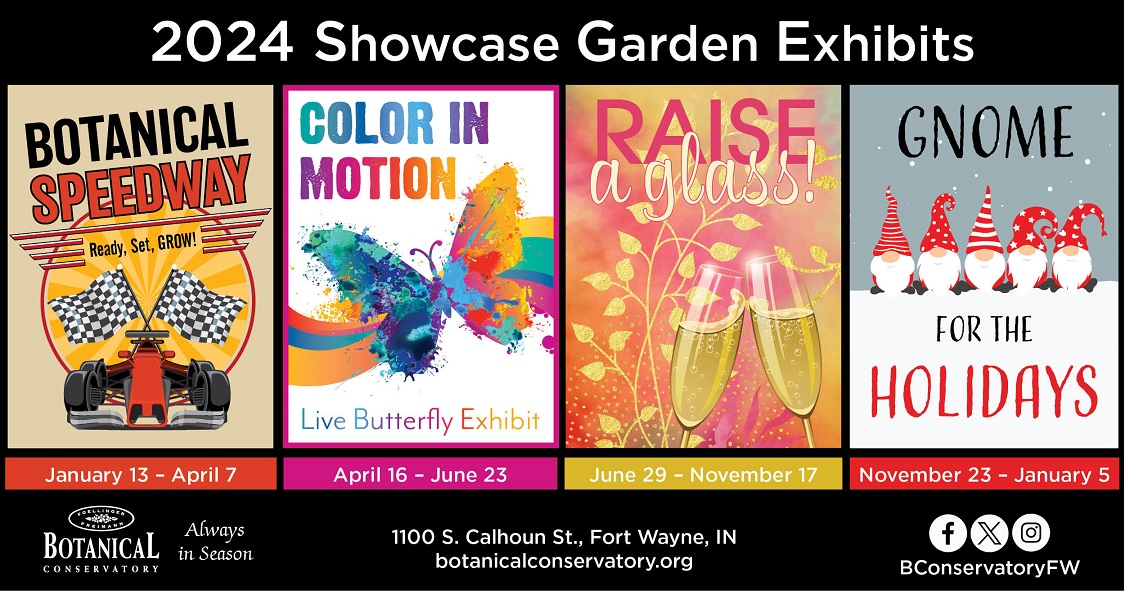 Visit the Foellinger-Freimann Botanical Conservatory during Showchange weeks to watch our exhibits take shape (as listed below) and receive $1 off admission.
January 8 - 12, 2024
April 8 - 15, 2024
June 24 - 28, 2024
November 18 - 22, 2024