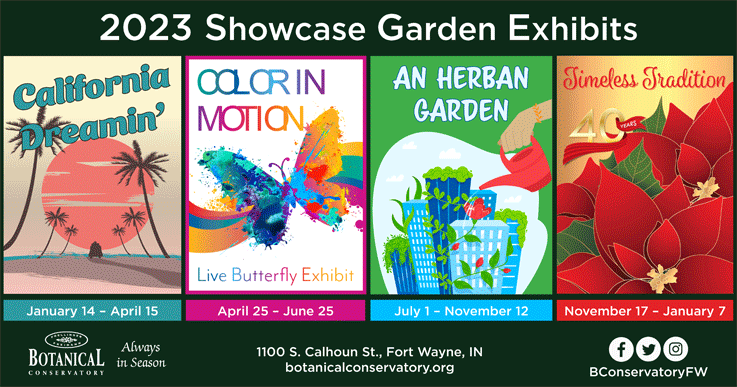 Immerse yourself in a landscape painted with colorful flowers. Our Showcase Garden changes four times a year to celebrate the changing seasons. Visit often to see winter flowers, bulbs and spring flowers, summer bloomers, mums and fall flowers, and poinsettias.
2023 Showcase Exhibits are sponsored by English Bonter Mitchell Foundation and Waterfield Foundation
CURRENT EXHIBIT: AN HERBAN GARDEN
Digest the community impact of urban gardening and see for yourself herbs that flourish, mushrooms that thrive and rooftops that grow. Forage some more as you take to the streets to discover dynamic graffiti art and container gardens accompanying uptown views from your local stoop. It's a beautiful season in the neighborhood at the Botanical Conservatory's own herban garden. Sponsored by the English Bonter Mitchell Foundation, Waterfield Foundation, and WANE 15.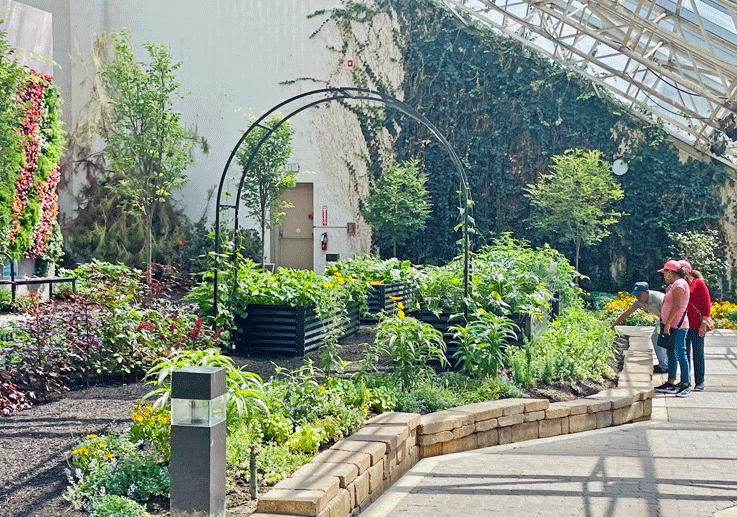 NEXT EXHIBIT: TIMELESS TRADITION
Visit the Conservatory during Showchange weeks (as listed below) and receive $1 off admission.
November 13-17, 2023
January 8-12, 2024