This group of spaces is perfect for more intimate events – anniversaries, birthday parties, baby/bridal showers, meetings, and memorials will be extra special to your guests in this group of spaces. The Jaenicke Room offers natural light from west-facing windows and access the Prado, a contemporary outdoor space, that adjoins the Kessler Room which offers natural light from its north-facing windows. We are currently scheduling through 2025.
Rates
Rental Rates: $450 (Tuesday – Sunday daytime event time from 9am-3pm)
$550 (Tuesday – Sunday evening event time from 5am-11pm)
Security Fee: $350 (Required with Alcohol Service)
All rentals include tables, chairs, guest parking, and garden admission.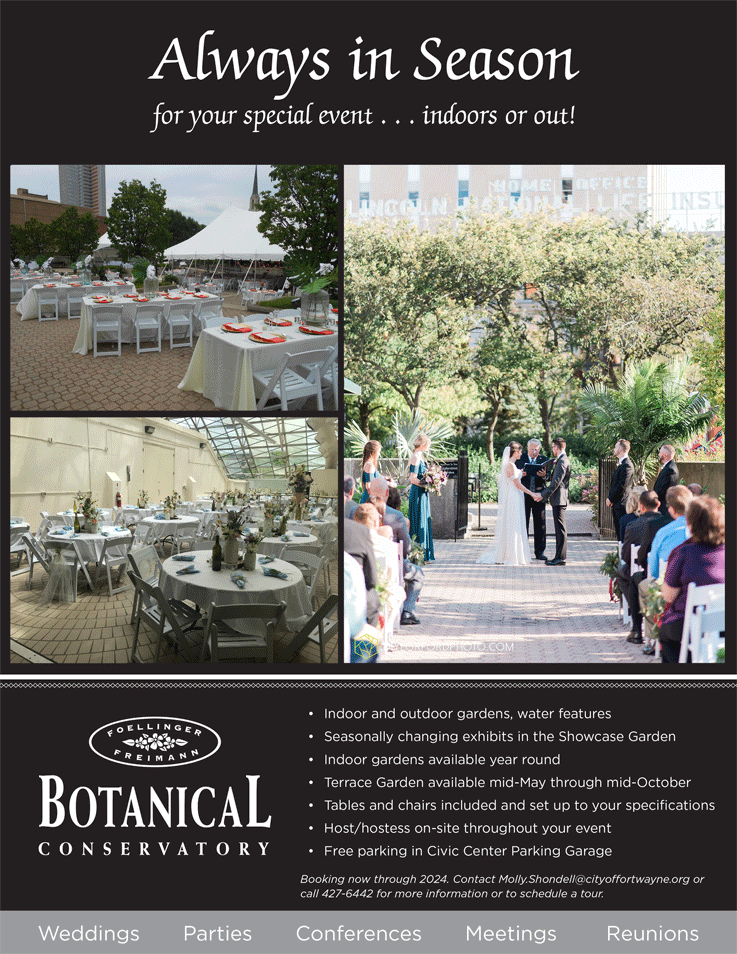 Approved Conservatory Caterers
For rental questions or to schedule a tour, please contact This email address is being protected from spambots. You need JavaScript enabled to view it.