CURRENT EXHIBIT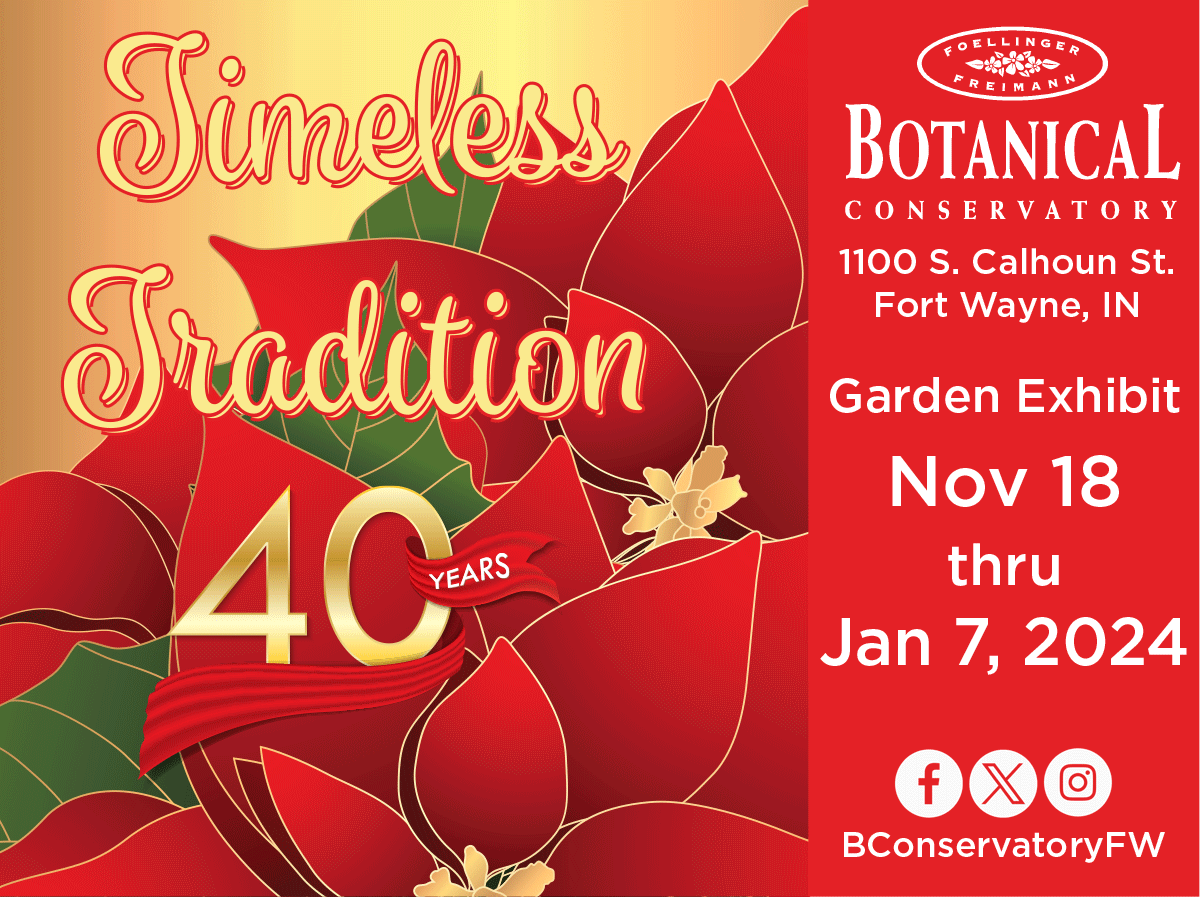 TIMELESS TRADITION: November 18, 2023 – January 7, 2024
Holidays at the Botanical Conservatory have delighted the community as a family favorite over the last 40 years. Its gardens in light and scenes of merriment contribute to a warm holiday spirit in the heart of downtown Fort Wayne. Fresh cut evergreens, a lush poinsettia tree and deep ruby undertones are the backdrop to this year's memories. Join us in celebrating an oasis of growth and tradition.
A special thanks to the English Bonter Mitchell Foundation, M.E. Raker Foundation, Waterfield Foundation, Wilson Foundation, PBS Fort Wayne, Majic 95.1, and

for sponsoring the Holiday Showcase Exhibit!