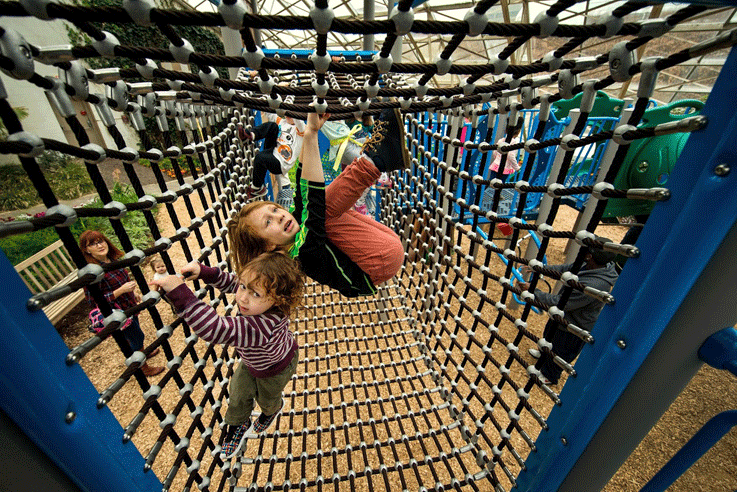 Local educators Stephen and Jenn have been visiting the Conservatory since their son Arthur was a little tyke. Later his brother Walter came along and the two boys enjoyed many a merry adventure exploring the Conservatory gardens and pathways.
Their parents have their own special affection for the Conservatory and have lent both time and talents to help the gardens prosper. Stephen recorded the new, mellow voice of Woody the Talking Tree, the Conservatory's animated tree that has welcomed countless visitors to the gardens. He also chaired a grassroots benefit concert (as Sankofa) in 2020 to help raise funds for Woody's restoration and new look.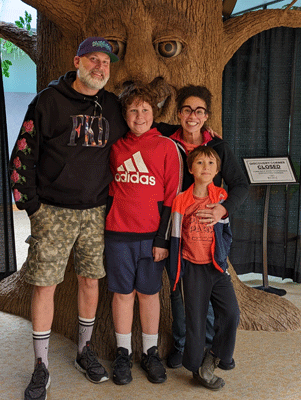 We hope the boys and Stephen and Jenn like Woody's new style and visit him many times in the future. We'll keep an eye out for the growing boys – pretty soon they'll be tall enough to reach Woody's lower branches!
Thank you Stephen, Jenn, Arthur and Walter for sharing these years with us and caring for the future of Woody and the Conservatory!