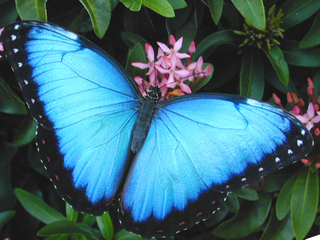 Testimonials

Our Japanese Sister

It was a pleasure to see plants from all over the world-Phoebe G.
Very interesting and educational, beautifully done! Cindy S.
The Twelve Days of Christmas

Just love coming here for the peace and beauty of all displays-Jeremy H.
Enjoyed the layout and design of the exhibit. It was fun to walk through and looked forward to seeing how each section was decorated-Karie F.
The trees were very well done. Enjoy looking at them all. Very original-Shirley C.
The Pollinators' Garden

It was the most refreshing exhibit to go to. The moment a butterfly lands on you makes any bodies heart smile. Kayla V.
The Butterfly Effect Live Butterfly Exhibit

It's so exciting to have a personal encounter with such beautiful, gentle creatures. Tabitha C.
All of the plants and exhibits were very beautiful and creative. I recommend that everyone should visit here once in their lifetime! Troy L.
It was awesome! Lanette G.

Changing Tides

This was such an enjoyable break from our Indiana cold weather-great also for kids and grandkids-Derek P.

Rhythm & Flow Exhibit

One of the best we've seen, and by far, the most children friendly and educational. The exhibits and passageways are imaginatively designed and well executed. R. D. G.
Lovely will be back. Charity C.
It's our great escape-totally peaceful and relaxing! Maggie P.
Great customer service, peaceful and serene and romantic! We will be back. Avril C.
I very much enjoyed my first visit to the Foellinger Freimann Botanical Conservatory. Jesse G.

Gardens of New Orleans
The tea party was wonderful. It took me back to my childhood visit of New Orleans-wonderfully represented. Robin R.
Love it! I love New Orleans-I lived there for 4 years in college. This exhibit is very authentic-made me nostalgic-thank you. Bonnie B.

Mighty Jungle Adventure

An excellent place for a first date. Randall M.
So soothing. Linda V.
So much more than we expected! Melissa D.


How the Grinch Stole Christmas Always a relaxing and enjoyable experience. James F.

I liked the design and plants. Allie H.
It's wonderful to come and enjoy it-creation with the plants and decorations, the music in the terrace is excellent. Patty K. Soothing


Summer Gardens
It was a wonderful experience! The whole Conservatory was immaculate and we felt right at home. There were other people looking as well, but it felt very intimate and delightful! Brian S.
The program is very informative; the plants are lush and beautiful. Karla

The Art of the Autumn Garden
My daughter loves all your interactive kid activities. Jill G.
Very well maintained, clean very healthy plants. The admission price is a great deal. Paul T.
The plant presentation was wonderful and so was the adobe-like wall. The wall added a distinct and unique ambience to the fall exhibit. Christopher H.

Butterflies of Malaysia
We just stopped in on the spur of the moment but you made my whole day. Thanks. Cindy C.
It felt like I was in another place. Sherm B.
Excellent exhibit-the Conservatory is always so beautiful throughout the entire complex! Kathryn A.
This is a traditional summer trip to visit the butterfly exhibit we look forward to every year. Wendy K.
I think this is a wonderful teaching tool for parents. Danielle B.

Down on the Fisher-Price Farm Exhibit
I really enjoyed the Conservatory. It is like stepping into spring and it's nice to sit and relax here. Ken & Cheryl S.
It was very informative and pleasant people working at the desk. Quite enjoyable visit all around. Toni F.
This is a place of peace and serenity each time I'm here. I forget my worries and stress and leave full of joy and love. Josh G.
My little boy Sawyer had a blast! How wonderful for him to get to dig in the dirt while it was snowing outside! And baby Henry loved playing in the dirt for the first time. Danielle C.
Great indoor winter getaway for the kids! Angie W.

Night Before Christmas
The Conservatory made me feel like I wasn't in Fort Wayne anymore. I was taken to where the plants actually live. Kisha B.
It was beautifully kept. There was a large variety of plants and flowers. It was a true learning experience. Jane. A.

Flower Power: The Summer of Love
I have been visiting the Conservatory on and off since the beginning and have always enjoyed coming here. Brian P.
The scenery is beautiful and the variety of plants is interesting. The special exhibit was very fun to look through. H. and K. McKinney

Wizard of Oz
I thought this particular display was wonderful. So many parts-we really enjoyed it. Kate R.
So much fun watching my daughter! She actually thought she was in the movie! We loved it. Thanks! Lisa M.
You bring in plants that not everyone can see. Awesome job, really like the tropical section. Sarah M.
My 4 & 5 year old granddaughters enjoyed the Wizard of Oz. They are both fans of Dorothy, the ruby slippers, Toto and the Yellow Brick Road. This was a wonderful way to "make believe". Carol H.
Beautiful gardens-well organized, educational and labeled with more information than most Botanical Gardens I have seen. Marlene M.
The exhibit was fun and had surprises using pictures from the movie was an excellent idea and brought the fun back to my mind. Barbara M.
Beautiful gardens-well organized, educational and labeled withmore information than most Botanical Gardens I have seen. Marlene M.

Downtown Landmarks
This is one of the best visits for the money in Fort Wayne. Raymond H.
We had a very nice experience. B. B.
Great use of space to promote the downtown history of Fort Wayne. Very enjoyable. Robert H.
We love the Botanical Gardens. Brianne S.
Anytime you can "getaway" and not go far it is a great night. C. A.
Very impressed with the facility. Have wanted to come for a long time and will definitely be back soon. Cathy B.
I really enjoyed everything. Can't wait to come back. Kris B.
A wonderful escape from the winter blahs! Wanda P.
The exhibits here are wonderful and beautiful. Thank you for the care so that everyone can experience gratitude. Keith
I think the Botanical Conservatory would be a very good educational field trip. Josh U.

The Butterflies of Belize
This was a very nice experience. Danielle P.
This is a great resource for homeschoolers or any parent who wants their child to discover the amazing world. Deborah J.
What a paradise! This was such a relaxing and peaceful experience. We enjoyed every minute! Erin M.