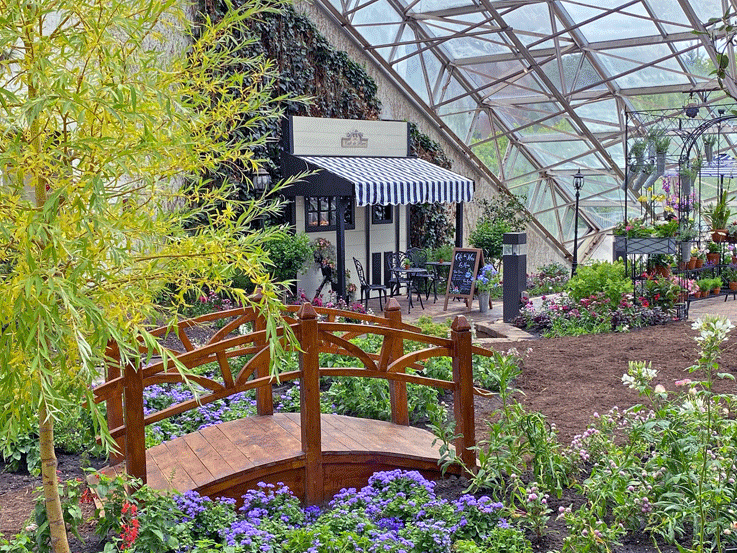 Showcase Garden ~ 2022 Exhibitions
Immerse yourself in a landscape painted with colorful flowers. Our Showcase Garden changes four times a year to celebrate the changing seasons.
Visit often to see winter flowers, bulbs and spring flowers, summer bloomers, mums and fall flowers and poinsettias.
2022 Showcase Garden Sponsors
English Bonter Mitchell Foundation and Waterfield Foundation


Current Exhibit:
November 19-January 8, 2023
Little Mouse sneaks into the Botanical Conservatory looking to cozy up for the smallidays. Read more....
Additional future 2023 Exhibits Include:
January 14-April 16, Public hours
Calling all mamas and papas – find your inner beach bum at the Botanical Conservatory. The kiddos will spring into the spirit of surf, sand and sun! Read more....
Show Change Weeks
Visit the Conservatory during Show Change weeks (as listed below) and receive $1 off admission. Dates subject to change.
November 14 – 18, 2022