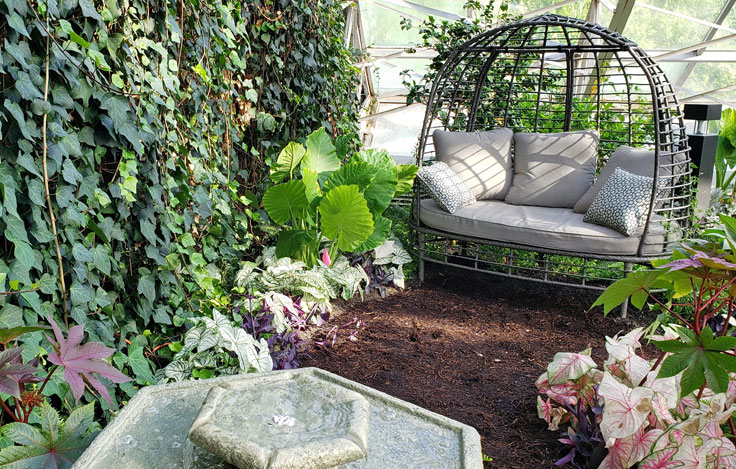 Showcase Garden ~ 2022 Exhibitions
Immerse yourself in a landscape painted with colorful flowers. Our Showcase Garden changes four times a year to celebrate the changing seasons.
Visit often to see winter flowers, bulbs and spring flowers, summer bloomers, mums and fall flowers and poinsettias.
Current Exhibit: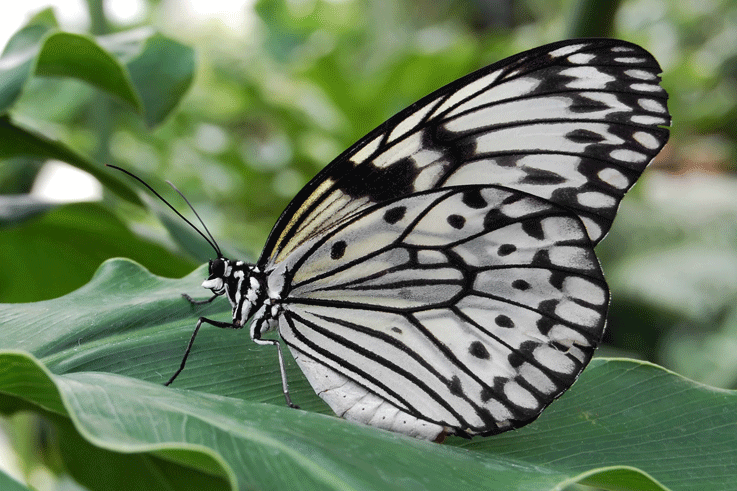 "Emergence: Live Butterfly Exhibit"
April 23-June 26, 2022
Live butterflies return to the Botanical Conservatory bringing with them an array of natural beauty and wonder. Read more...
Additional future 2022 Exhibits Include:
July 2-November 13, 2022
Paris, France has long exuded romance through its iconic cityscape, art, architecture and famous riverbanks. Read more...
"Happy Small-idays"
November 19-January 8, 2023
Little Mouse sneaks into the Botanical Conservatory looking to cozy up for the small-idays. Additional information coming soon!
Show Change Weeks

Visit the Conservatory during Show Change weeks (as listed below) and receive $1 off admission. Dates subject to change.
June 27 – July 1, 2022
November 14 – 18, 2022