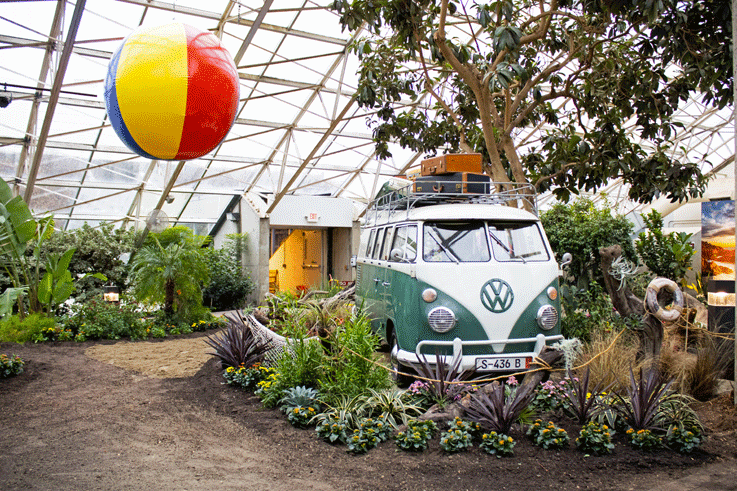 Check out the
Spring Fun Times
with information on all of the Conservatory Events and programs or
Register NOW
for more fun! The Conservatory is now open every Thursday night from 5-8 pm for $1 admission. All events and exhibitions are regularly priced admission unless otherwise noted.
Upcoming Special Events and Exhibits
"California Dreamin' Showcase Exhibit
Bunny Tales
"Color in Motion" Live Butterfly Exhibit
Mother's Day Plant Sale
Mother's Day in the Garden
2023 Conservatory Art Displays


Art Displays
Enjoy stunning works of art by local and regional artists in the Jaenicke Room that is open to view during public hours at the Botanical Conservatory. Regular admission fees apply to each exhibit and public reception. Submit your own artwork for consideration by e-mailing This email address is being protected from spambots. You need JavaScript enabled to view it..
Kerstin Glaess: Seascapes
January 14-April 15
Public Reception: February 19, 1:00-3:00 p.m.
Kerstin Glaess is an award-winning multidisciplinary artist working primarily in oil, collage and photography. She is best known for her paintings based on photographs and memories from her worldwide military adventures as a child. Kerstin continues to be inspired by a nature collection of flora, fauna and landscapes from her various homes across two continents, two countries, eleven states, one U.S. Territory and counting! Her diverse collection of collages and drawings focus on the shared human experience teasing the borders between dreamscapes and reality. Seascapes is fittingly on display during the "California Dreamin" garden exhibit at the Botanical Conservatory.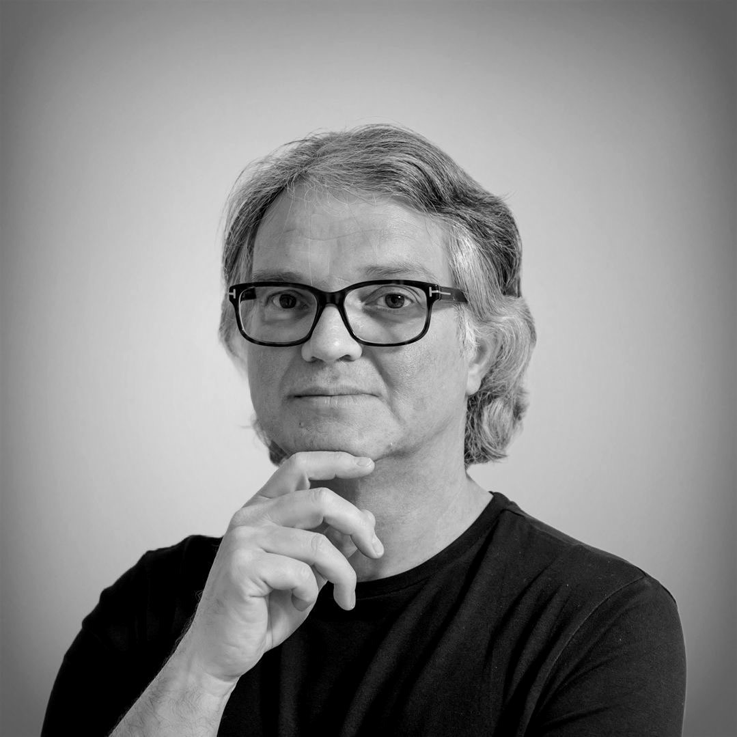 Ramon F. Miller: Landscape Architecture & Art
April 25-August 13
Public Reception: April 30, 1:00-3:00 p.m. with Artist Lecture at 1:30 p.m.
Outdoor landscapes are continually being influenced by the work of nature such as through movement of trees, reflections in water, dark shadows from clouds or shimmering light on a dewy morning. To the human eye, these random transformative effects are wildly emphasized as part of an intentional landscape. Inspired by the joy and happiness of the natural world, landscape architects have long embraced randomness.
Hailing from sister city Gera, Germany, landscape architect and artist, Ramon F. Miller gives his perspective on randomness with modern day photographs that celebrate the abstract beauty of nature. This never-before-seen collection on display at the Botanical Conservatory emphasizes change and a lack of control with light and shadow effects in the moment. Presented in partnership with the German Heritage Society, Fort Wayne Museum of Art and Friends of the Parks of Allen County.