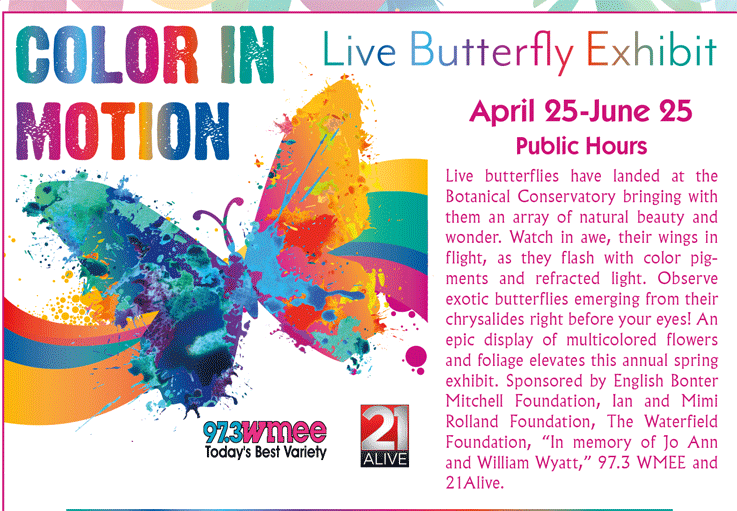 Become a Butterfly Attendant
Did you know the Botanical Conservatory recruits and relies on volunteers to assist during its live butterfly exhibit every spring? Having completed the required training, each volunteer is equipped to interact with visitors, prevent butterfly escapes and cover routine shifts in the greenhouse display tent. To become a Butterfly Attendant, complete an online volunteer application found on the Botanical Conservatory's website! Call (260) 427-6443 or email This email address is being protected from spambots. You need JavaScript enabled to view it. for more information.
Breakfast with Butterflies
Reserve your spot for an unforgettable experience at the Botanical Conservatory! As a VIP guest, this special occasion includes a personalized visit with exotic butterflies, a craft and breakfast, too. Enjoy French toast sticks, sausage, scrambled eggs, fruit and a beverage of your choice. You will also receive a souvenir and Painted Lady Butterfly Kit to continue the transformative fun at home. All ages are welcome. Children must register with an adult. Children under age two are free; spots must be reserved at registration along with requests for high chairs or booster seats. Registration deadlines: May 29 and June 5. Min. 20. Max. 48.
Code Date Day Time
227702-A1 6/4 Su 10 am-12 pm
227702-A2 6/11 Su 10 am-12 pm
# Sessions/Fee: 1/$30
Location: Botanical Conservatory, 1100 S. Calhoun St.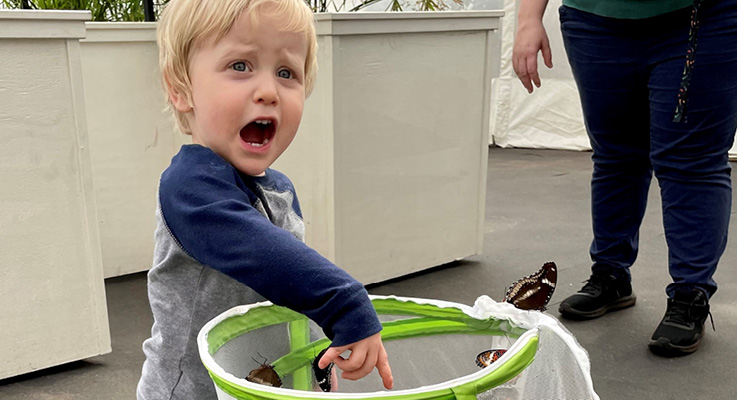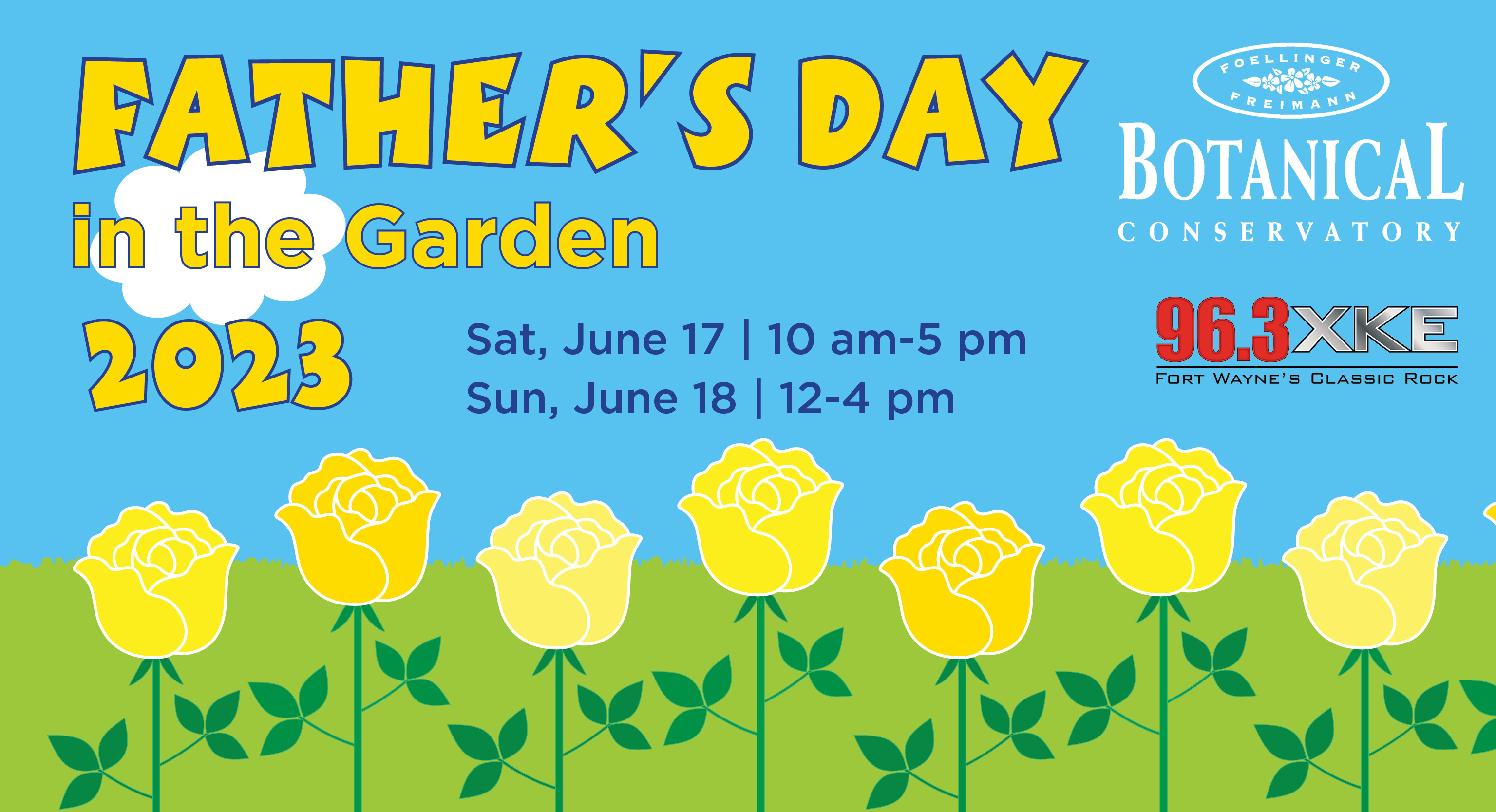 Father's Day in the Garden
Saturday-Sunday
June 17-18, Public Hours
Treat Dad and Granddad to a special outing at the Botanical Conservatory where they get in FREE Father's Day weekend. While the family is entertained by live butterflies and beautiful garden displays, fathers can enjoy the visit with a beer and snack available for purchase from Mad Anthony Brewing Company (10:00 a.m.-4:30 p.m. on Saturday and 12:00-3:30 p.m. on Sunday). The first 300 fathers to visit receive a free plant! Sponsored by 96.3 XKE.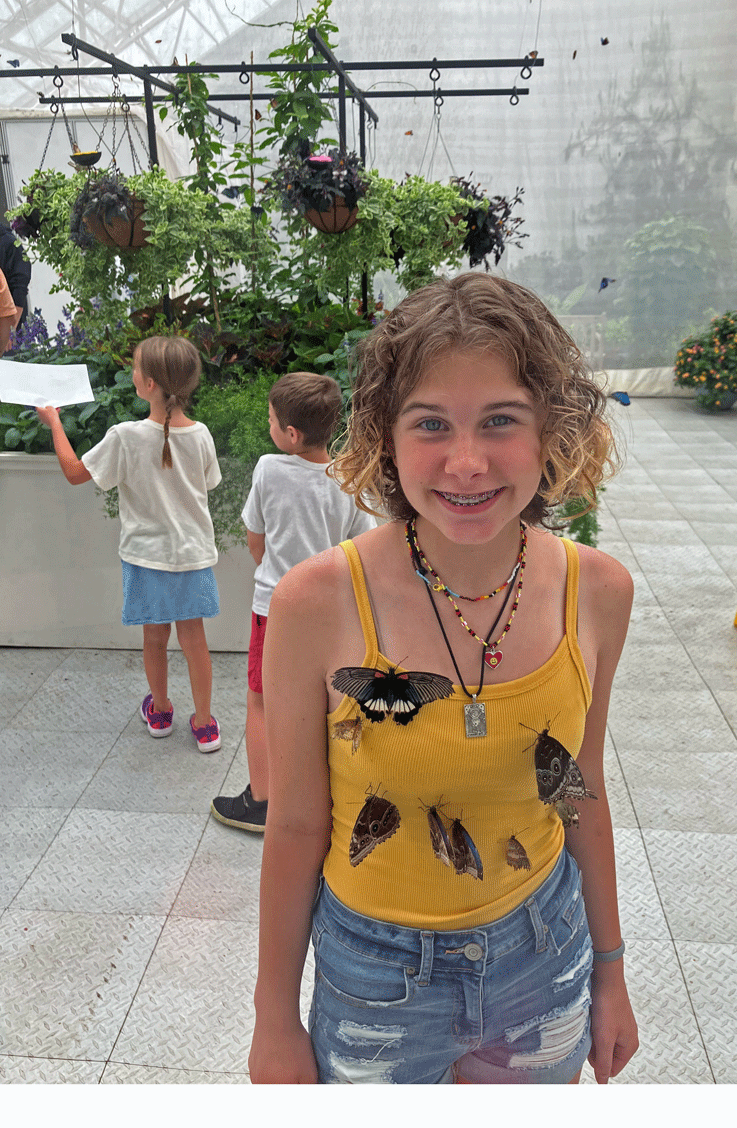 Do you love our butterfly exhibit and the butterflies? Donate today to the butterfly exhibit at the Conservatory!
Enjoy photos from our Butterfly Exhibits through the years!