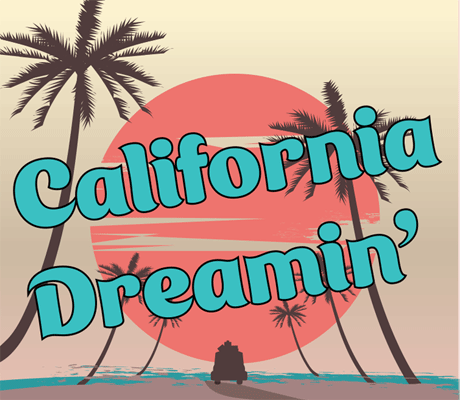 Showcase Exhibit
January 14-April 16, Public hours
Calling all mamas and papas – find your inner beach bum at the Botanical Conservatory. The kiddos will spring into the spirit of surf, sand and sun! Bring on the good vibes and hang loose at the botanical boardwalk accented with sun-loving tropical plants and vivid waves of color. Don't be a drag; be sure to experience this Cali-cool winter exhibit. Sponsored by the English Bonter Mitchell Foundation and the Waterfield Foundation.
Winterval at the Conservatory
Saturday, January 28, 10:00 a.m.-3:00 p.m.
Live Ice Carving at 10:00 a.m.
Celebrate the coolest season with the Fort Wayne Parks Department and its Winterval partners! Festivities at the Botanical Conservatory include a live ice carving being sculpted outdoors and on display near the main entrance. Regular admission fees apply to indoor festivities including a Cali-cool craft, plant giveaway and exploration of the "California Dreamin'" winter exhibit. You are also welcome to come in and enjoy the warmth of Conjure Coffee and the Conservatory Shop.