Have an exciting workshop idea you would like to share with the community? The Foellinger- Freimann Botanical Conservatory is currently accepting class proposals for the upcoming season. Check out the Instructor link to learn more!
Check out our list of classes below and/or check out the Summer Fun Times for even more FUN!
Summer Classes
Breakfast with Butterflies
Reserve your spot for an exciting, new experience at the Botanical Conservatory! As a VIP guest, this special occasion includes a personalized visit with exotic butterflies, a craft and breakfast. Enjoy pancakes, sausage, scrambled eggs, fruit and a beverage of your choice. You will also receive a souvenir and Painted Lady Butterfly Kit to continue the transformative fun at home. Children under two are free, however, their spot must be reserved at registration along with requests for high chairs or booster seats. Registration deadline: June 18. Min. 20. Max. 48.
Code Date Day Time
327200-S1 6/25 Sa 9-10 am
# Sessions/Fee: 1/$30
Location: Botanical Conservatory, 1100 S. Calhoun St.
Iris Sale
Sunday, July 24, 12:00-3:00 p.m.
Local Iris hobbyists return to the Botanical Conservatory for this special occasion where you can purchase rhizomes of their favorite varieties. Bring home various colors and types such as Siberian, bearded, crested and more. You will surely enjoy them for years to come in spring and early summer! Regular admission rates apply. Presented by the Northeast Indiana Iris Society.
Daylily Show
Saturday, July 9, 10:00 a.m.-2:00 p.m.
On the first Saturday of the Three Rivers Festival, come soak up a cheerful array of Daylilies as one of summer's favorite flowers. Also, meet experienced gardeners and learn more about this durable garden perennial with its diverse forms and colors on display at the Botanical Conservatory. Some are even available for purchase! Regular admission rates apply. Presented by the Fort Wayne Daylily Society.
National Pollinator Week
Tuesday-Saturday, June 21-25, Public hours
Join us as we celebrate National Pollinator Week at the Botanical Conservatory! Get a thrill out of the Conservatory's Live Butterfly Exhibit and Observation Bee Hive both having returned for another season. In addition, explore the amazing world of pollinators and learn too the importance of pollinators in our world. Regular admission rates apply.
Bee the Change
1st Thursdays, 5:30-7:30 p.m.
On the first Thursday of the month $1 Nights, take part in a specially crafted activity to "bee the change" you wish to see in the world. Each monthly theme offers a positive spin reminding us of our self-worth and potential impact. Together, we can bring next level change by taking it to our community including the plants and animals! No registration required.
July 7: Compost 101
August 4: Desert Living
Yoga in the Garden
Greet the day with an all-levels class that (de)stresses the restorative benefits of yoga. Also practice relaxing breathing techniques with certified instructor, Tiffany Holmes as she guides you through a gentle, calming sequence. Bring your own yoga mat. Class will be held outdoors in the shade, weather permitting. Conservatory admission also included. Ages 15+. Registration deadlines: June 4, July 2 and August 6. Min. 12. Max. 20.
Code Date Day Time
327401-S1 6/11 Sa 10-11 am
327401-S2 7/9 Sa 10-11 am
327401-S3 8/13 Sa 10-11 am
# Sessions/Fee: 1/$19 Member/Volunteer: $16
Location: Botanical Conservatory, 1100 S. Calhoun St.
Summer T'ai Chi
Revive your energy levels with T'ai Chi summer sessions that modify the Sun Style Form for beginning to advanced students. Take advantage of this opportunity to build upon your skills with experienced instructor, Sandy Gebhard who promotes the benefits of this gentle exercise that relaxes the body and focuses the mind. Please bring a water bottle and wear comfortable fitting shoes. Class will be held outdoors in the shade, weather permitting. Individual garden admission also included. Ages 18+. Registration deadline: August 2. Min. 12. Max. 20.
Code Dates Day Time
327402-T1 8/9-8/30 T 10-11 am
# Sessions/Fee: 4/$42 Member/Volunteer: $37
Location: Botanical Conservatory, 1100 S. Calhoun St.
Botanical Field Trip & Outreach
Tuesday-Friday, 9:30 a.m.-4:00 p.m.
The Botanical Conservatory is an ideal field trip destination for public, parochial, private and home school students. Reservations must be made at least 2 weeks in advance. A minimum of 10 students is required to book a lab, though self-guided visit lessons are available for smaller groups. For more information, call (260) 427-6446 or email This email address is being protected from spambots. You need JavaScript enabled to view it..
Testimonials
Bonsai Workshop
Very nice instructors and the class was very interesting. Adam G.
I've always thought bonsai trees were very interesting. I never realized how intricate the caring process was, but I am excited to care for my tree. Kandice G.

Lacto-fermentation
Good introductory course for those contemplating starting Lacto fermentation. Theresa W.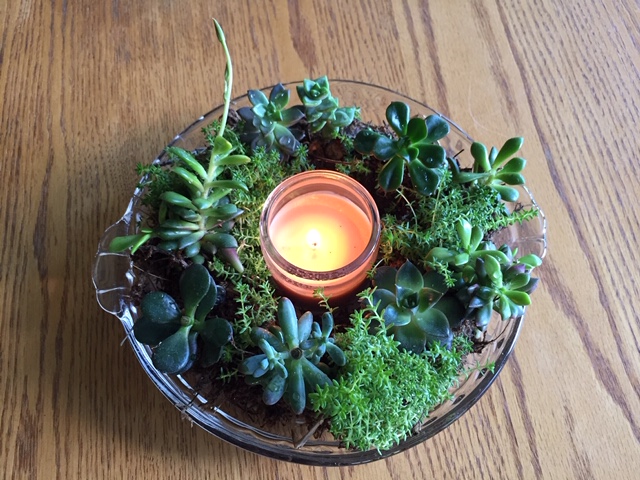 Centerpieces
Dennis Bowman did an excellent job instructing us and helping those of us in need. Elaine M.
Everyone was very helpful regardless of our (the participant) ability-helped us make a beautiful centerpiece! Nancy S.

Functional Gardening
Even more than I expected-land water and plant information-WIN, WIN, WIN-Abigail K.

Spring Arrangement
Always excellent. Mary Ann L.

Tai Chi
This is my second Tai Chi class and I thoroughly enjoy it! It helps me with my balance, flexibility and posture. Suzanne R.

Backyard Bluebirds
I work for Angel Corps. It is so wonderful to bring my client (who has a membership) to the workshops. I believe it is our third one. It is very stimulating for her and she enjoys it. It is very rewarding for both of us. Deb W.

Terra Cotta Turkeys
Had a great time! Deb W. and Joan C.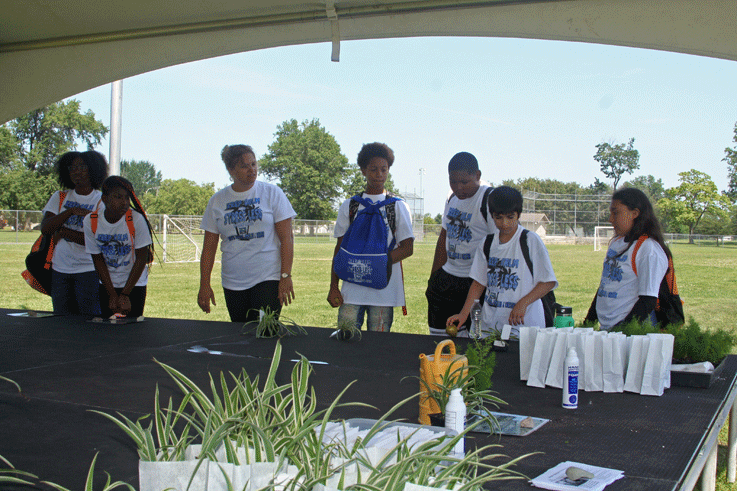 Amanda shares her plant knowledge at Stress Less Fest 2021!